Why DIY websites are costing you business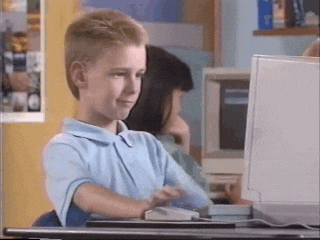 We all know someone. A computer guru, someone who has a niece or nephew that is a gun with computers, a mate who has built 'a website or two'. And we have all been tempted, it can be so easy to travel down the road that is less expensive. Unfortunately, the costs you incur by throwing together a DIY website far outweight any perceived savings. Here is why you should turn to the professionals when putting together or upgrading your business website.
Your target audience Will your builder interview you in-depth about your businesses goals? Will they study analytics to target the right audience? Have they got the skills to make your page search engine optimised to put you ahead of the pack? If the answer to any one of those questions is even a hesitant 'maybe', then you are going to have problems. Because a website is about more than just design (although we will get to that as well), it is about how it functions and improves your business. There are many algorithms and word selections that need to be studied and employed to ensure your business is reaching the right people.
Ongoing content Will your volunteer be looking at your website every week to update and generate content? A website is a dynamic beast, one that needs to be fresh and relevant every day or your audience will be turned off and tuned out. Ongoing maintenance, new content and blogs, industry specific news and insights position you as a leader. A website built in 2014 and not touched since is a quick way to discourage new business.
The elements of your website Chances are, your web building buddy or family member is going to use one of the popular DIY software platforms available. That is fine, these programs are extremely functional and practical. But do they know the right elements that will suit your business? Too many enterprises employ a cookie cutter design approach, which means they look the same as their competition and fail to stand out to a new audience. Each website should be tailored to the businesses needs, with specific elements that improve the customer experience.
How is your website going to look? Like the old saying goes, you pay peanuts, you are going to get monkeys. Design is a highly refined and specialised skill. Just because someone has access to the same software as the professionals, does not mean their work will be on that level. Consider this. Would you give the job of wedding photographer to a complete rookie, just because they have a $3000 camera? The same applies here. Industry experience is crucial and is only going to benefit your enterprise.